The official home of the Alert Fire Co. #1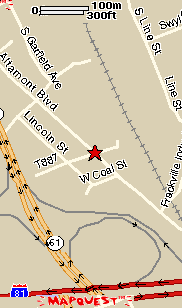 January 28, 2003 -
Mutual aid response- Structure fire

Apparatus responded - Altamont
Frackville
Englewood
St Clair-Tower 701
Ashland
Mahanoy Plane


Location - West Mahanoy Township - 701 Altamont Blvd.
Tower Ladder 701 was requested during this early morning blaze which involved an unoccupied structure. The building involved housed a garage and a BYOB showroom at one time. The Tower was given assignment to the front where Altamont Engine 368 provided a water supply. TL-701 utilized the elevated master stream along with Goodwill Frackville's ladder truck. Crews also ventilated from the tower and the ground with pike poles to find any hidden heat and fire. The cause of the fire is undetermined, however there where no running utilities to the structure. There where no exposures involved.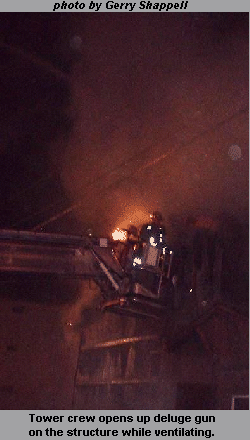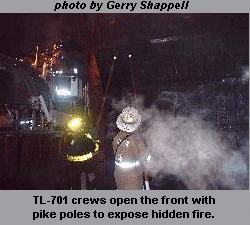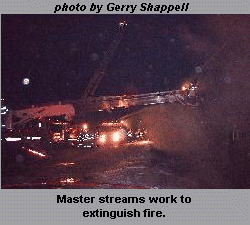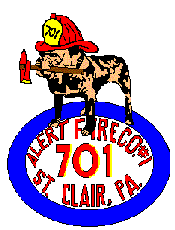 Webpage created by Gerry Shappell