The official home of the Alert Fire Co. #1



timeline
apparatus

presidents
truck officers
turnout gear
past fires

Alert Fire Apparatus [ 1883-2002 ]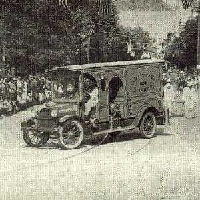 August 20, 1919, the Alert Fire Company purchased a new Reo Ambulance and Service Car at the cost of $3,908.89. This was cleared off by running Camp Fires and Bazaars.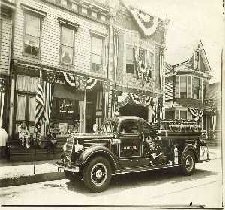 In 1939, the Company again purchased new fire fighting equipment. The new apparatus was a Mack 750 Gallon Pumper Truck, purchased new.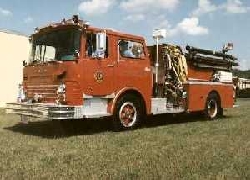 On October 30, 1967, a new Mack Diesel was ordered by the Alert Fire Company. On September 17, 1968, the new truck was accepted. The cost of the new truck which was $30,595.00, was realized by running weekly bingo games and raffles. The truck was housed on July 19, 1969. This was the first diesel in Schuylkill County.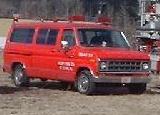 During the late 80's it was realized that there was a great danger in responding POV to many of the scenes, therefore a 1976 Ford Econoline van was purchased and placed into service as Squad 701.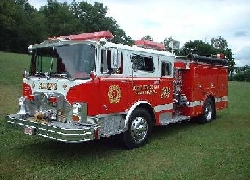 In 1993, the company took delivery of the newly refurbed 1968 Mack, as a retitled 1993 engine. The work was done by Allentown Mack and associates.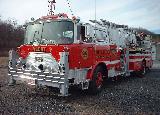 A 1972 Mack CF-700 Baker Aerialscope was purchased in 1999 from Wayne Township, New Jersey. Through the dedication of the membership, it was refurbed into what it is today.
Webpage created by Gerry Shappell