CODE 3 (SOLD OUT) FDNY LADDER 28 "HARLEM HILTON"
SEAGRAVE REAR MOUNT LADDER
BRAND NEW IN WHITE SHIPPING SLEEVE
Edition size - 4000 / Release date - March, 1999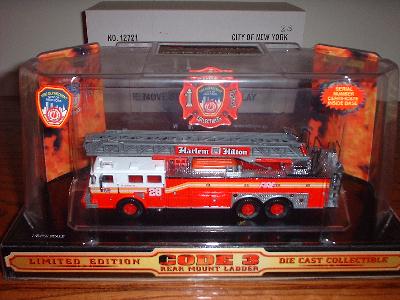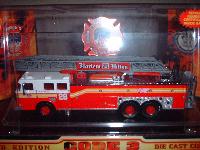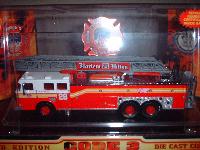 This auction is for the long sold out Code 3 Collectibles FDNY rear mount Ladder 28. This is in mint condition and has a shipping sleeve. Winning bidder must utilize Paypal or money order for payment. Please add $8.00 for shipping. You can also purchase shipping insurance for an additional $1.30. Thank you and good luck!!